Ocean Revive Reflector 400w Review
|
Ocean Revive has been a popular brand name in the aquarium lighting niche for some time now. Since then, they've released some of the most cost-effective lights that live up to their name. Recently, they released their latest led grow light, the Ocean Revive Reflector 400w panel. It's an affordable, easy to use, and reliable light, but does it stand up to the test? We got our hands on it and found out for ourselves.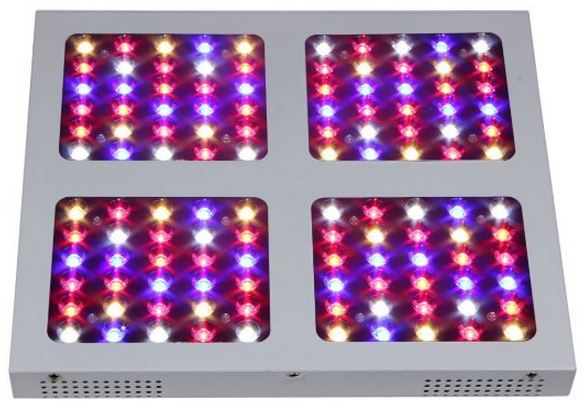 Spectrum
With growing any kind of plant indoors, it's important to have an even spectrum that will create fast and healthy growth through proper photosynthesis. This panel uses a specific spectrum of Red (620-630nm/650-660nm), Blue (430-440nm/450-460nm), and White (3000-4000K/6000-9000K).
Coverage Area
The Ocean Revive Reflector 400w LED grow light uses Bridgelux LEDs in a blend of one hundred 3w diodes, and twenty 5w diodes for an intense and even light coverage of up to 3 ft. x 3 ft. Although they claim that this is enough light for 9 flowering plants, it solely depends on how large or small these 9 plants are. We think this panel would work best for a 3 ft. x 3 ft. vegging room, and a 2.5 ft x 2.5 ft flowering room. Seedlings love this lamp too, just make sure to keep the panel at least 20 inches away from the canopy to avoid and bleaching.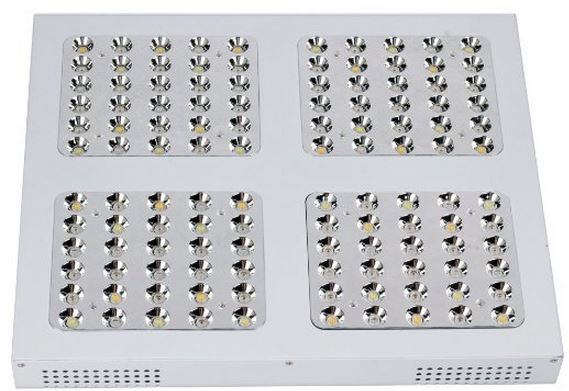 Heat and Cooling
Like most LED panels, the Ocean Revive Reflector 400w doesn't run that hot. Thanks to a proper cooling system that uses a three part heat management system, you won't have to battle with extremely high temperatures that can have a drastically negative effect on the plants life cycle. It consists of a thermal management system that utilizes finned aluminum heat sinks and ultra quiet dual fans that keep a breeze running through the panel at all times. Proper cooling and ventilation are necessary, otherwise the LEDs simply wouldn't perform as expected as they would lose a great deal of their efficiency.
Power Consumption
Although the Ocean Revive Reflector LED grow light is stated as a 400 watt panel, this isn't the actual amount of watts it uses from the wall. When plugged in and operating in flowering mode, it uses around 200 watts of total power. The 400w rating is given because the lamp is comprised of a blend of 3w and 5w diodes that add up to 400, but since they aren't driven to full capacity, you can expect them to always function without interruption or burning out. In fact, each diode is equipped with a Zener to ensure that is one diode burns out, the rest will still perform.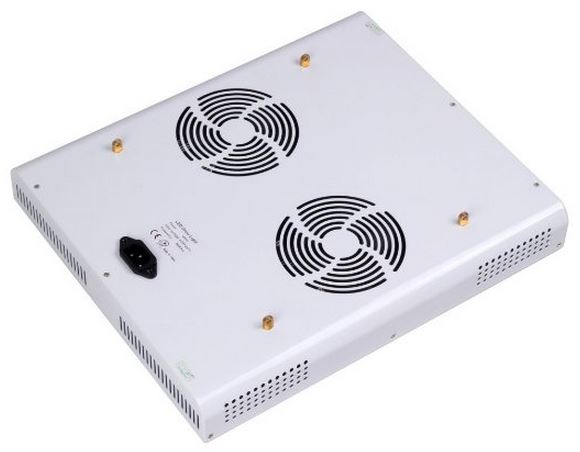 USA Warranty
Equipped with a one year warranty from the time of purchase, the Ocean Revive 400w panel comes with great customer service. The truth of the matter is, most LED grow lights are sold from China, which can cause unacceptable delays if you need to file a warranty claim. Thankfully, Ocean Revive has a USA warehouse of factory trained and authorized technicians that make sure to take care of any warranty related issue in as quick as 5 days. There's no need to send your panel overseas to China, in the unlikely event that your grow light fails. In the unfortunate event that your lamp malfunctions, they highly recommend that you contact them first and DON'T open the panel up yourself.
Included Accessories
Along with the grow light itself, Ocean Revive includes a free hanging kit for easy installation. The hanging kit enables you to securely fasten it to your growing area, and have the ability to ratchet it up and down, depending on the intensity or height you'd like to set it at.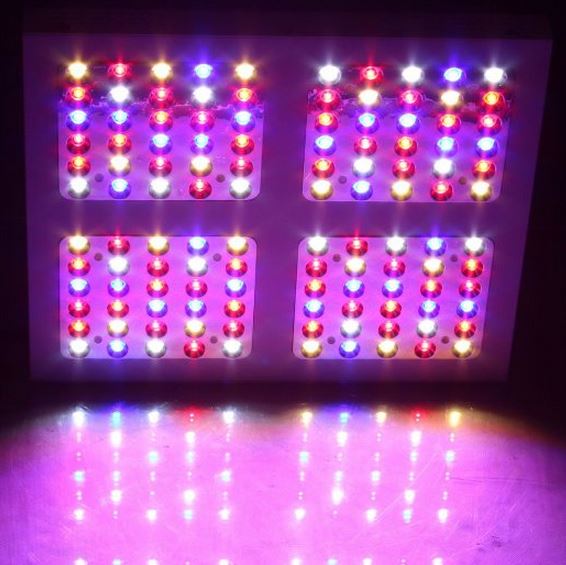 Overall Thoughts
The LED grow light industry has many different panels to choose from. Ranging from around $100 to clear over $2000, you can spend a pretty penny for a nice one. We're happy to see that the Ocean Revive panel is priced inexpensively at under $200, making it a great choice for those with a low budget, or those who simply want to get their feet wet with a new LED panel. Although we can't say the results are comparable to a 600 watt HID, it's more comparable to a 400 watt HID. Perfect for a clone/veg tent or a small flower room, the Ocean Revive Reflector 400w LED Grow Light is surprisingly exceptional that's backed by a magnificent USA warranty. Overall, we'd recommend it, but try looking into a more serious panel if you want results like a 1000 watt HID.