Advanced LED Lights DS XML 150, 350, 650 Review
|
Advanced LED Lights has been turning heads with their lineup of Diamond Series grow light panels. The Diamond Series XML 150, 350, and 650 provide growers with an opportunity to use some of the best and latest technology in the grow light industry. Comprised of a multitude of high end features, these grow lights are designed to be the biggest breakthrough in LED grow light technology – but do they really work that well? We got our hands on it and decided to review it in-depth.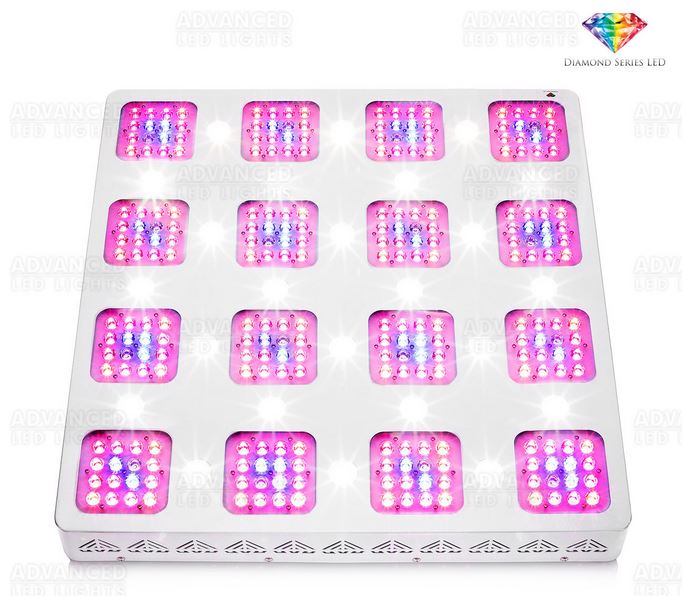 Chips
Unlike most LED grow light manufacturers, Advanced LED Lights uses Cree brand chips for the best possible lighting possible. Specifically, these are USA made 10 watt cree chips, touted as the largest single chip LED of any other grow light available. Although the DS XML 150 is equipped with only 4 of them, there is also an array of 64 different 3w Bridgelux chips to accompany them. This is said to offer a bit more variety which is effective for proper growth. The DS XML 350 is equipped with 10 of these 10w Cree chips, and 144 x 3w Bridgelux chips as well. Their largest and most powerful panel, the DS XML 650 has 24 x 10w Cree chips, and 256 3w Bridgelux chips.
Spectrum
The Diamond Series XML 150, 350, and 650 use a specific spectrum to properly grow plants through any stage of development. Whether you're just starting seedlings, cloning a mother plant, vegging, or blooming, the spectrum provides the proper array of light that you'll need for exceptional results. Specifically, there are 11+ Wavelengths of Color Output that include the following: 760nm, 740nm, 720nm, 660nm, 630nm, 615nm-480nm, 460nm, 440nm, 415nm, 380nm.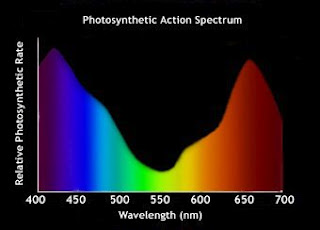 Switchable Modes
Many are pleased to find out that there are a variety of modes for specific stages of growth. Select between clone, veg, and flower modes, all with a simple switch located on the top of the panel. The clone mode offers less light output that veg, but the blooming mode exceeds both modes for insanely nice flowering.
Reduced Heat
As with most things, heat can be a huge factor and of utmost importance when you're growing indoors in a small area. We're happy to say that Advanced LED Lights made sure that heat is never a detraction away from the results that these panels can provide. Internally, there are dual heat sinks and an assortment of quietly operating cooling fans that make sure heat never becomes an issue.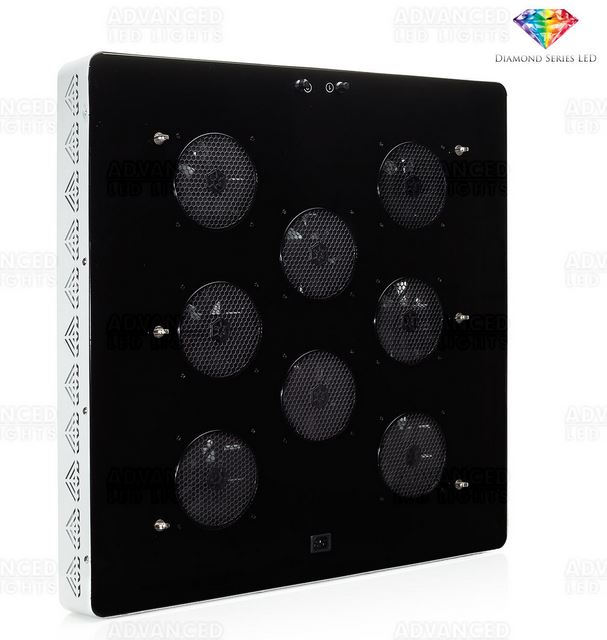 Coverage and Power Consumption
The DS XML 150 is advertised with a total coverage of 3′ x 3′ and a core coverage area of 2.5′ x 2.5′. This is the perfect panel for a small scale growing project, or for a medium sized one where multiple panels are desired. The average power consumption for the Diamond Series XML 150 is around 130 watts.
The DS XML 350 provides a total coverage of 4.5′ x 4.5′, and the core coverage is listed at 4′ x 4′. This size of panel is ideal for those who want to replace a 600 watt HID and see improved results over their final product and yield. The average power consumption for the Diamond Series XML 350 is around 330 watts.
Lastly, the DS XML 650 is the powerhouse of them all, offering a staggering 5.5′ x 5.5′ of total coverage, and a core coverage of 5′ x 5′. If you're interested in owning a powerful LED panel that's capable of performing like a 1000 watt HID, this is the one to get your hands on out of these three.
Although Advanced LED Lights doesn't specifically list the coverage for vegetative growth and flowering, we'd recommend keeping your flowering footprint as close to the core coverage that's listed if you're looking for the best results.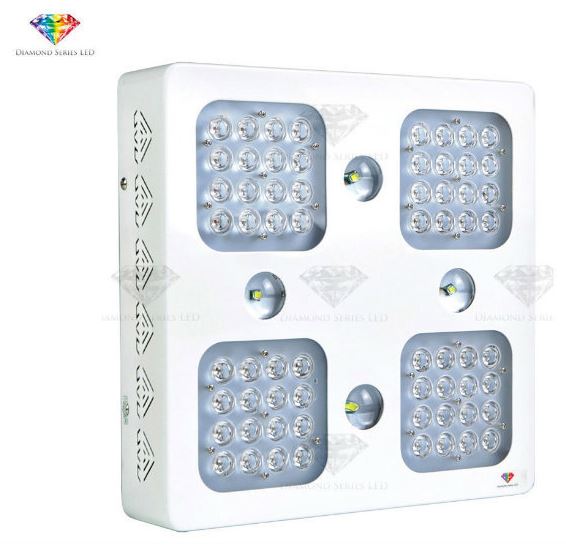 Daisy Chain Feature
If you're like most indoor growers, you could be fighting over the available power outlets. If you have multiple grow light panels, and an addition of fans and other electronics that require an outlet, the use of extension cords and surge protectors can get messy. We're pleased to say that the Diamond Series grow lights have a daisy chain feature which allows you to plug each panel directly into each other, instead of having multiple power cords go into the wall at once. This way, you'll reduce clutter and cut the need for additional extension cords and outlet splitters – ultimately keeping your garden neater and tidier that ever.
Warranty
Unlike many LED manufacturers out there, Advanced LED Lights is well known for their outstanding lifetime limited warranty. All of their panels are protected against defects in the materials and workmanship forever. If any failures happens within the first 3 years, they'll make sure to cover any of your replacement costs on the replacement parts, but you'll need to cover the shipping and labor costs (if applicable).
Additionally, there's a 90 day risk free trial where you can try out one of their grow lights for 12 weeks without any stipulations. If you simply aren't happy with the way it performs, you'll be eligible for a 100% full resfund of your original purchase price. Shipping and restocking fees don't exist if you'e returning it within this time frame.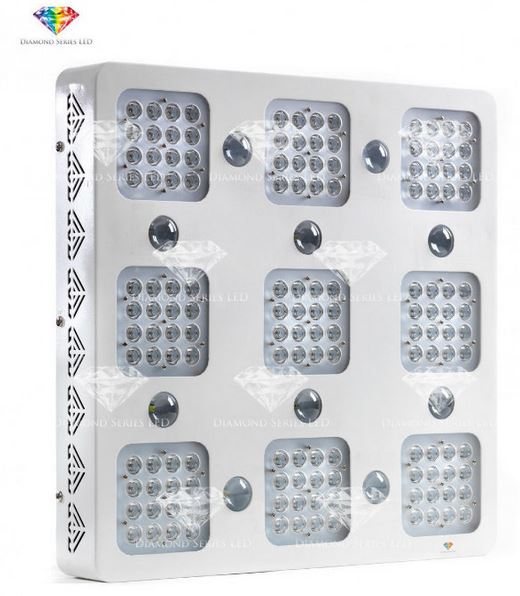 Price
The one thing that we don't like about Advanced LED Lights Diamond Series grow lights is the price tag. Their smallest of the bunch, the DS XML 150 costs around $550, the DS XML 350 costs around $997, and the DS XML 650 costs around $1,595. As you can see, they don't come cheap. Although they often have discount or promo codes to use on their website for ordering, it's still quite a high investment for a grow light. As of now, they're having their "Spring Sales Event" where you can get 5% off by using the promo code "SPRING5OFF".
Take note that if you have a large scale grow and you need to order multiple panels, Advanced LED Lights offers a bulb or multiple light discount by calling their phone number at 1-800-401-6307.

Final Thoughts
It's true that Advanced LED Lights produces some fantastic grow lights for those who are serious about horticulture and indoor growing. They use a mixture of Cree brand chips along with less desirable, but still decent, Bridgelux chips to provide effective flourishing growth through any stage of photosynthesis. If you have the budget and want a grow light that will perform and last for several years without any hiccups, it's smart to consider all of your options – Advanced LED Lights being one of them.