Rapid LED Onyx Bloom & Veg Grow Light
|
Rapid LED is one of the most reputable retailers when it comes to DIY and high end LED products. For years they have been selling top of the line retrofit kits, drivers, lenses, heatsinks, and all sorts of other LED related accessories. Recently, they developed their very own LED grow light in two version – bloom or veg. Each of them look the same, but each are specifically engineered to be used in either the vegetative growth stage or the flowering/blooming stage. We've been receiving a lot of inquiries recently about our take on these lights – we must say, we're impressed.
Using CREE's top of the line 10W XM-L2 diodes, the Onyx utilizes a different spectrum that sets the bloom and veg panels apart.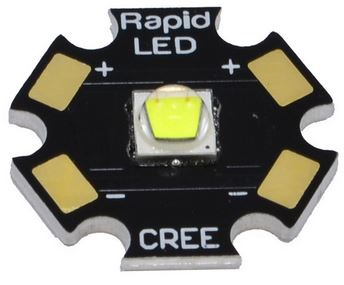 Onyx Bloom
The Onyx Bloom is specifically geared towards a heavier red spectrum which is needed to increase the production of flowers and the proper extension of stems and leaves. It's explained that Chlorophyll A peaks at a higher wavelength than Chlorophyll B in order to focus the plants energy on producing large and resinous flowers. The Bloom emits 2700k and uses just 250 watts of energy from the wall. Note that this is the actual wattage it's using, and not a sum of the full power of the diodes like some cheap Chinese panels.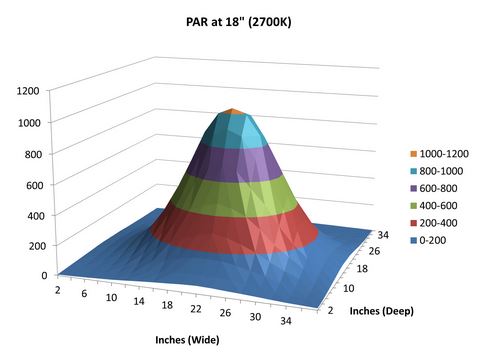 Facts about the Onyx Bloom
Designed to replace a 600 watt high pressure sodium setup. With it, you can expect the same or better results, but you'll be using much less energy than 600 watts.
Rapid LED outlined the cost to operate and own one of their bloom panels by calculating estimates based on a $0.18 kwh rate. With it, it's estimated that you'll recoup you're investment in around 9 to 20 months, depending on it's usage.
Uses 28 x XM-L2 Warm White diodes.
Onyx Veg
The Onyx Veg is geared towards a heavier blue light spectrum which is targeted specifically for fast and flourishing vegetative growth cycles. Since it emits light at 6500k, there is a huge concentration on blue color of light that's needed for tight internode spacing and super sturdy stems. While it only uses 250 watts of power from the wall, it'll easily replace a 1000w high pressure sodium bulb, meaning that it has a far less operational cost that most other grow lights on the market.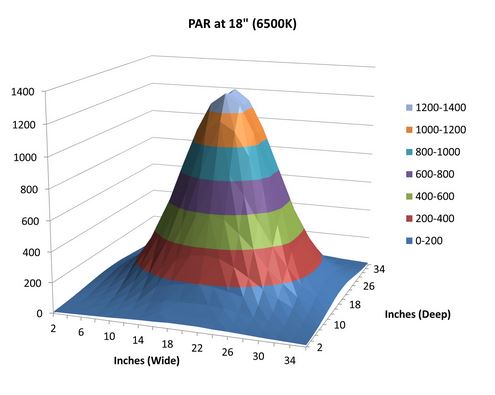 Facts about the Onyx Veg
Replaces your standard 1000 watt high pressure sodium setup. It concentrates it's light to provide Chlorophyl A with a lower peak wavelength of 430nm, and provides Chlorophyl B with a lower peak wavelength of 453nm. These are specific to the veg panel since it emits 6500k.
Designed and built to last over 5 years. The payback period for Rapid LED's Onyx Veg panel is only around 6 months since it uses just a quarter of the energy of a comparable 1000 watt HID grow light setup.
Uses 28 x 10W XM-L2 cool white diodes.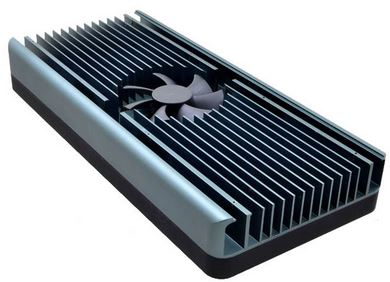 Warranty
As always, it's nice to see a manufacturer stand proudly behind their product. Rapid LED packages each Onyx grow light with an 18 month warranty period. If for any reason the panel fails or quits functioning properly, contact Rapid LED and they'll make sure it's replaced and/or fixed ASAP. If you have any issues with it past the 18 month warranty period, you can send it in for a fix or replacement for just $300 + shipping. The customer service is fantastic, each time we contacted them they were very courteous and quick with a response.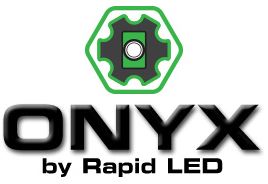 Lenses
The Onyx uses 80 degree secondary optic lenses over each diode in order to increase the PAR output. It seems that they did extensive tests to see which secondary lens worked best with the arrangement of the panel.
Coverage
According to the PAR chart on Rapid LED's website, both the Bloom and Veg panels have an estimated coverage of about 32 x 32 inches.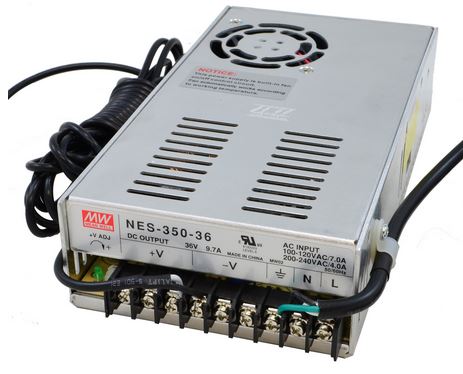 Power Supply
With most LED grow lights, you'll notice that the power supply is built into the unit itself. That's not the case with Rapid LED's Onyx. Externally, a small, lightweight, and reliable Meanwell NES-350-36 power supply is attached via an included 15′ cord. This design keeps the growing space within a cooler temperature range as well as less cluttered. Because the power supply is so small and out of the way, the light panel itself is much lighter than most other grow lights on the market.
Size
Measuring just 6″ wide, 13″ long, and 2″ thick, the Onyx has a slim and compact design. Since it weighs just 4.1 lbs (not including the external power supply) you won't have to worry about hanging multiple panels with limiting weight restrictions.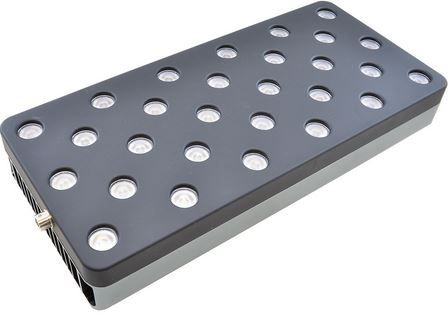 Overall Thoughts
Rapid LED seems to have impressed us all with their Onyx Bloom and Veg grow lights. It's a high quality, smartly designed panel that's lightweight, slim, and most importantly, performs within the range of a 600w to 1000w high pressure sodium setup. With a generous 18 month warranty, and a uniquely designed external power supply, and an efficient cooling system, it's no wonder why more people are being recommended to Rapid LED and their Onyx Bloom and Veg grow lights. Overall, a high end, reliable grow light, for a reasonable price.