Galaxyhydro COB LED Grow Light Review
|
New technology seems to be rapidly developing in the led grow light industry, especially within the last few years. Galaxyhydro just released their new series of COB LED grow lights, available in either 200w, 400w, 800w, 1200w, 1600w versions. Using COB (chip on board) technology, these lights achieve the best light proportion by using the most improved color uniformity and luminous efficiency available.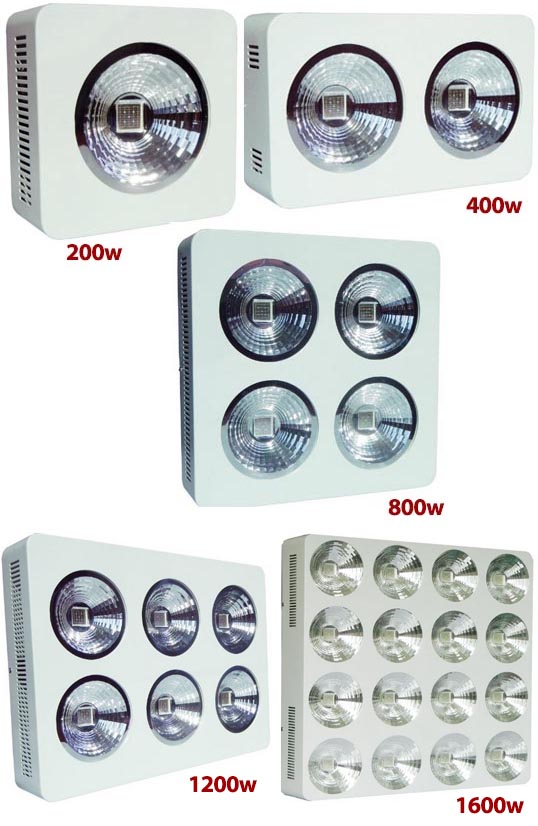 Reflector Cup Design
Using a 90 degree reflector cup design, the Galaxyhydro COB LED Grow Light achieves a more intense PAR value by properly reflecting the best uniformity of available light. This way, none of the energy outputted by the panel is wasted. When growing with LEDs it's important to understand that certain PAR values are necessary for flourishing vegetative and flowering growth.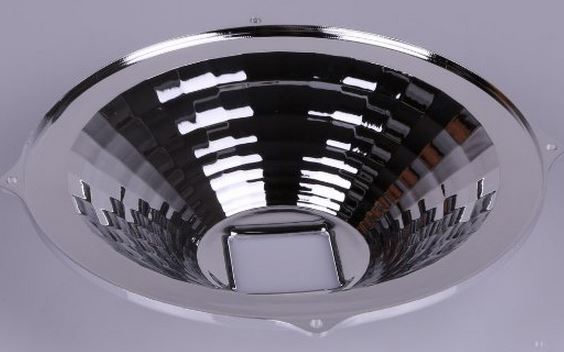 Spectrum
A wide range of spectrum from a variety of colors are used to emit the best proper lighting for photosynthesis. Specifically, the spectrum reads as 630nm, 640nm, 660nm, 440nm, 460nm, 470nm, 525nm, 730nm, and 610nm. This blend has been proven most effective for any and all kinds of plants.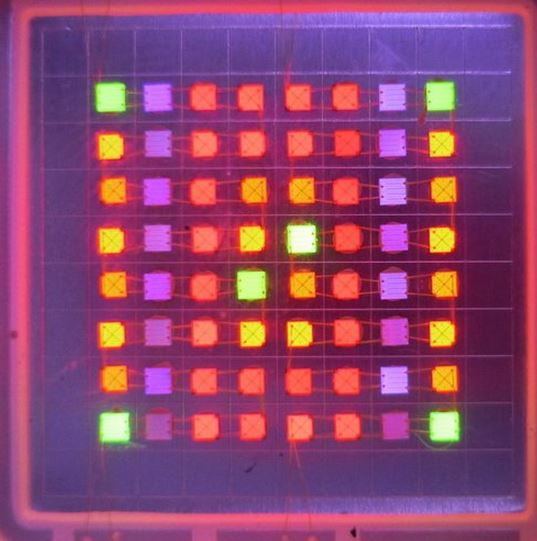 Warranty
It's nice to see a company stand behind their product, that's why Galaxyhydro has paired each grow light with a generous 2 year warranty. This is said to be a hassle free option that covers your panel in the unfortunate event that it stops working properly. It's zero cost to you, but is only covered through normal use. Specifically, manufacturer defects, recalls, or unexpected failures are acceptable reasons for returning it within the first 24 months of ownership.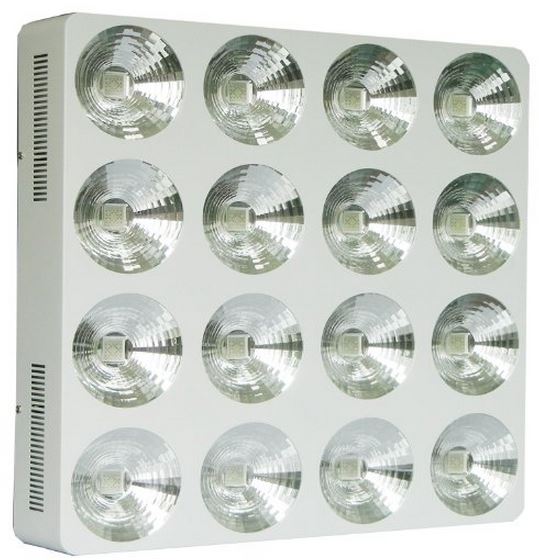 Growing Coverage
The Galaxyhydro COB LED grow light comes in five different versions. These are the 200w, 400w, 800w, 1200w, and 1600w panels. The 200w panel has a single COB, the 400w panel has two COBs, the 800w panel has four COBs, the 1200w panel has 6 COBs, and the 1600w panel has 16 COBs. Because of this, the growing coverage varies for each panel.
We're a bit disappointed that Galaxyhydro didn't list the growing coverage anywhere that we could find, because it leaves growers in the dark to try and figure out how many plants a single light panel can handle. We're estimating the coverage as follows:
Estimated Growing Coverage
200w – Veg: 2′ x 2′ / Bloom: 1′ x 1′
400w – Veg: 2.5′ x 2.75′ / Bloom: 2′ x 2′
800w – Veg: 3.5′ x 3.5′ / Bloom: 3′ x 3′
1200w – Veg: 4.25′ x 4.25′ / Bloom: 3.75′ x 3.75′
1600w – Veg: 5.75′ x 5.75′ / Bloom: 5′ x 5′
Hanging Height
As with any grow light, having it set to the proper measurement above the garden's canopy is essential if you want to avoid stretch, bleaching, or any added stress. Galaxyhydro recommends hanging their COB LED grow lights anywhere from 19 to 59 inches away, depending on the stage of growth. The closer it is, obviously the more intense it is, so you'll want it further away when you're growing young plants such as seedlings and clones. When you're vegging or blooming, you'll need to move it closer.
Per the manufacturers recommendations, it seems like 59 inches is a bit far for any plant. Truthfully, we'd recommend experimenting and seeing for yourself how your plants react. If they stretch or seem lengthy, consider moving the light a bit closer.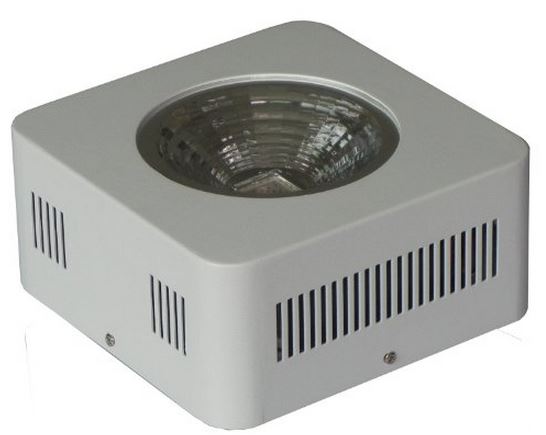 Cooling and Heat
Unlike your typical flourescent or HID grow light, LEDs grow with substantially less heat. However, without the proper cooling system, most LED grow lights would likely fizzle up and fry if there was a lack of heat dissipation. Thankfully, Galaxyhydro equipped their COB grow lights with a specialized 'sunflower radiator' with the addition of ultra quiet cooling fans to always make sure that heat is never an issue.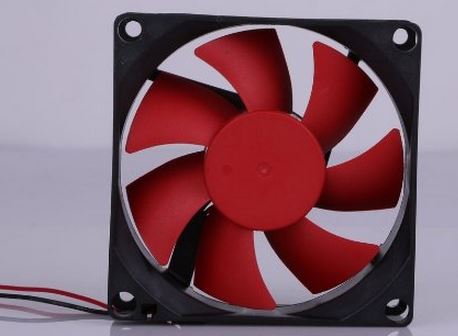 Included Accessories
Additional to the grow light itself, it comes included with a power cord and a stainless steel rope hanging kit so you can have it up and running in no time. On the top side of the panel are four eyelets that can easily be clipped for easy hanging that only takes a minute.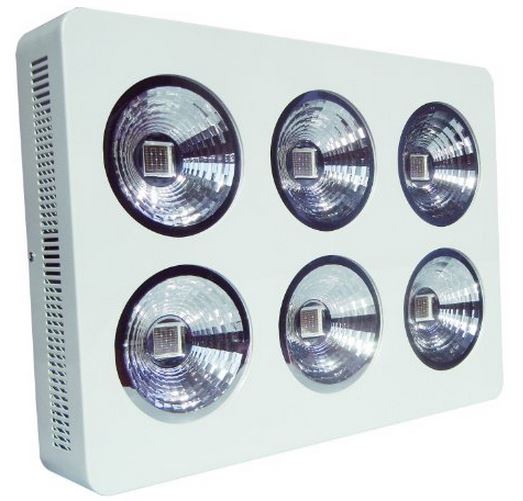 Daisy Chain Support
For larger growing spaces, you may need to purchase additional panels to fill out the coverage for the garden. The Galaxyhydro COB LED grow light is equipped with a daisy chain feature that enables you to connect each panel together with a power cord. This way, you can have a clean and organized layout with a single cord plugging into the outlet, and a chain of cords connecting the panels together.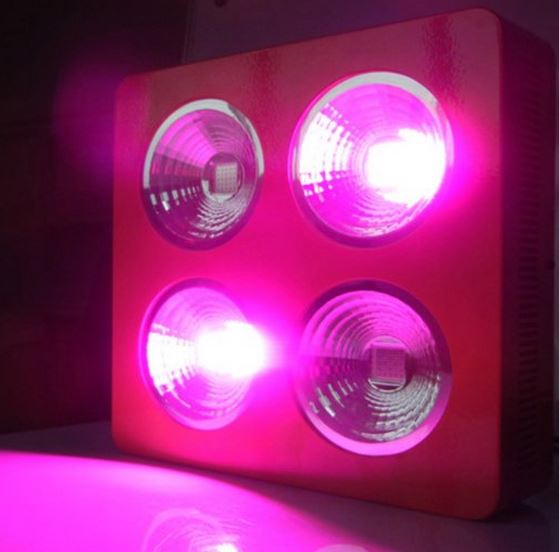 Final Thoughts
Overall, the Galaxyhydro COB LED Grow Light gives the indoor grower an upper hand on proper photosynthesis. It seems to perform well with all stages of growth since it uses a variety of features to greatly improve the overall efficiency of the light. Using the latest COB technology with an ideal spectrum, it can handle any size of indoor garden because of it's fantastic daisy chain feature that not only keeps your area organized, but enables additional coverage in any area that isn't receiving proper lighting.
With a 2 year warranty and a 50,000 to 100,000 hour lifespan, it's excellent to recommend for anyone who needs an effective grow light that doesn't want to break the bank.