Galaxyhydro 300w Dimmable LED Grow Light Review
|
When searching for the right grow light, it's important to consider all options to see which panels fit best within your budget. Truthfully, LED grow light technology is expensive, but every once and a while we come across an inexpensive panel that's priced much lower, but still seems fantastic. Take note of the Galaxyhydro 300w Dimmable LED Grow Light, it's a low priced, budget-friendly option, but can it grow through all phases of growth with promising results?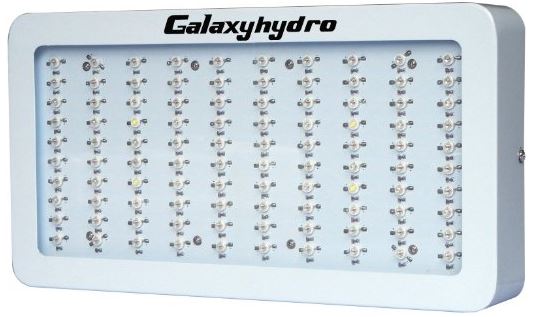 Dimmable
One thing that's really nice about the Galaxyhydro 300 watt led grow light is it's dimmable feature that allows you to adjust the intensity of the light. This is done with a simple turn of a dial that's located conveniently on the top of the panel. Some growers adjust the dimming settings rather than adjusting the hanging height when transitioning between seedling, vegetative, and flowering stages.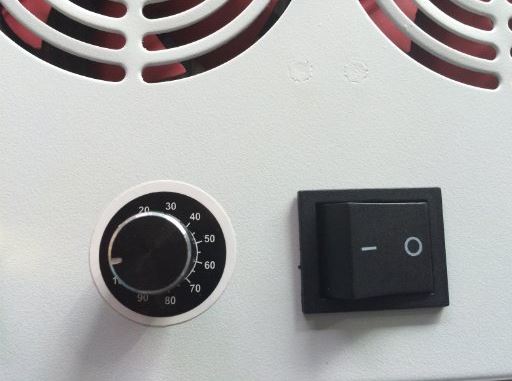 Full Spectrum
A combination of 9 different bands including both ultraviolet and infrared make up the spectrum. It's a complete spectrum that covers all of the way from 430 to 730 nanometres, which makes it usable for all stages of plant growth with proper photosynthesis.
300 watts?
The manufacturer states this as a 300 watt panel, but that's a bit vague and in-descriptive since that's not the amount it draws from the wall, that's simply the maximum wattage the total number of diodes are rated at. It's a bit deceptive, but many LED panel manufacturers are guilty of this. Although we haven't had the chance to hook this panel up to a wattage meter, it will use less than 300 watts – no question about it.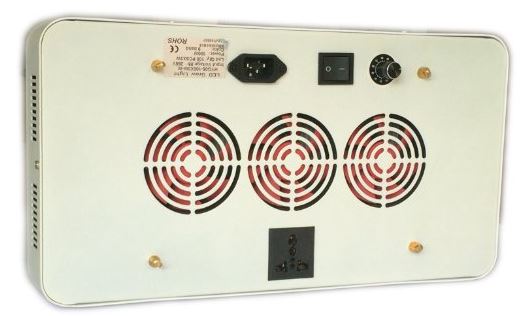 Epileds Diodes
This panel uses one hundred 3 watt epileds to make up the layout and light pattern. These aren't a fantastic brand, but they do the job for this price point. They're set at a mixed angle with some being 90 degrees where others are adjusted to 120 degrees – this helps with uniform coverage that minimizes the risk of 'hot spots'. If you're looking for a quality panel that utilizes USA made Cree brand diodes, be sure to checkout the area 51 rw-150.
No Maintenance
One thing that we love most about growing with LED's is the amount of maintenance that's needed for upkeep – none. Yes, there's really no maintenance for owning and operating an LED panel, and that holds true with the Galaxyhydro 300w panel. No bulbs or ballasts needed.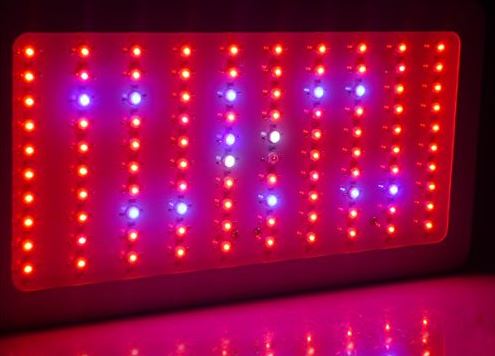 Warranty
We really were amazed when we found out about the 2 year warranty that comes included with this panel. It's rated for a 50,000 hour lifespan, which is longer than 2 years, but the company stands true behind their product for the first 24 months of ownership. This is something that gives consumers a bit more peace of mind about their pricey investment. The truth is, inexpensive LED panels seem to have a higher failure rate, but Galaxyhydro knows this and has put all they can into creating an affordable and effective grow light.
Small Dimensions
Weighing in at just around 5 lbs. and measuring approximately 16 x 8.5 x 2.5 inches in size, it's the ideal size for a small growing environment or just a few small plants. Those who are interested in a micro grow or a small PC case size grow may be able to utilize this panel to it's full advantage.
Growing Coverage
We'd rate the effective growing area at around 2 x 2.5 feet, although Galaxyhydro hasn't listed this information anywhere. We recommend keeping the panel about 15-22 inches above the canopy, but it's all dependent on the intensity you've adjusted the dimmer to. Try a few different settings and see what your garden enjoys best.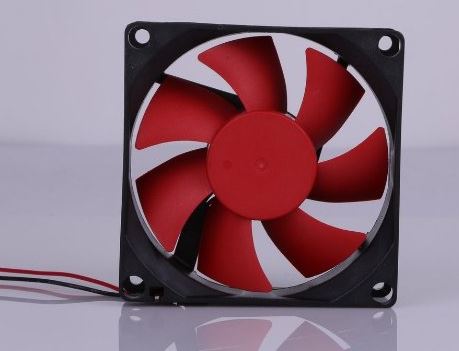 Operates Cool and Quietly
Internally, the panel is loaded with heat sinks and UL approved fans to ensure that nothing ever gets too hot. This proper cooling system increases the longevity of the panel so you can continue growing with it for several years to come.
Daisy Chain
Some growing spaces may require additional panels to fill out the shady space. If you invest in additional panels, you can connect them all together and have a single power cable connecting to the outlet, instead of 3 or 4 different power cables. This saves with the clutter and ensures that you'll have plenty of space to work with.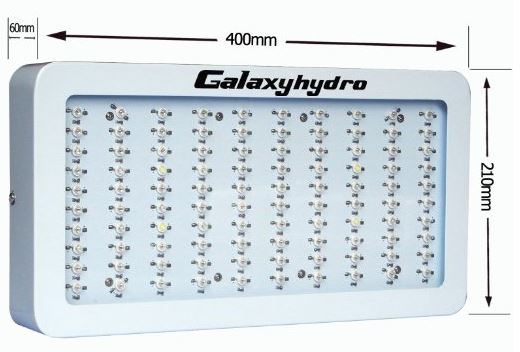 Overall Thoughts
We feel that the Galaxyhydro 300w Dimmable LED Grow Light is a good choice for those who don't have the budget for a higher quality panel, or only need to grow in a small space. If your growing area is large, you'll probably need a panel that's a bit more powerful. However, we're overall quite impressed with Galaxyhydro and their ability to make a panel that includes all the spectrum you need, a dimmable feature, and an impressive warranty that will assure it's quality for 2 years. It's probably one of the best led grow light we've seen that's under $150.