Total Grow TG15A (SSVL) 155W LED Fixture Review
|
Total Grow has recently released their latest LED Grow Light, and it seems to be a promising fixture. Utilizing some of the most advanced technologies, it promises to deliver a high quality light spectrum with uniform coverage for the best growth possible. Using SSVL or Solid State Volumetric Lighting Technology, the consistency of light is remarkable and the even light pattern provides zero hot spots in your garden.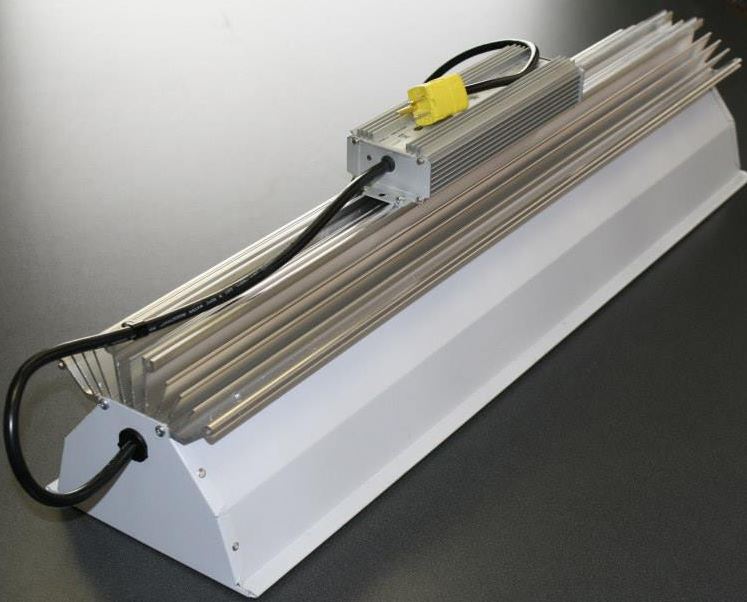 Spectrum
One of the most important factors when considering which grow light to purchase is the spectrum. The Total Grow TG15A (SSVL) 155W LED Fixture contains a 4:1 blend of light that's heavy in blue and red light, but also contains small amounts of green and far red.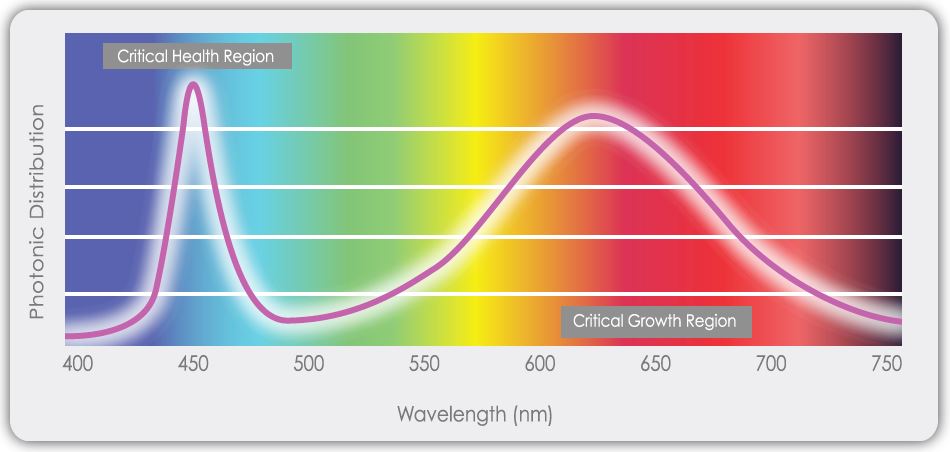 The blue spectrum from 400 to 499 nanometers drives density in the plants growth and is critical to the overall health of the plant. It supports root development and stimulates chlorophyll production and gas exchange.
Next is the green-yellow spectrum from 500 to 599 nanometers. This range provides the least amount of growth per photon, but assists with the maximum penetration for intra-canopy growth.
The most efficient at driving plant growth is the range between 600 to 700 nanometers. This is the orange-red range and it provides the best chlorophyll absorption possible. This is absolutely crucial for flowering since this is the kind of light that's most apparent in the later day of the late blooming season.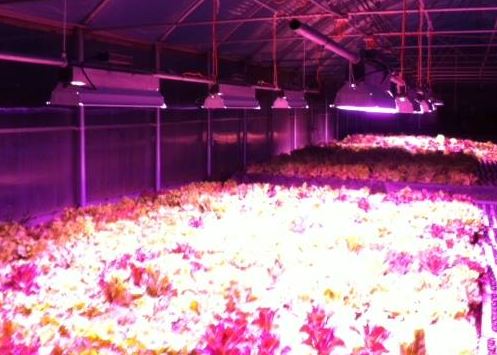 Lastly, but still very important is the far red range from 701 to 750 nanometers. Although there isn't a lot of this required, it supports the total plant functionality and it can enhance the efficiency of photosynthesis dramatically.
As you can see, Total Grow put a lot of time and thought into figuring out which light matters the most and the best blend for the fantastic growth. This broad spectrum is ideal for the majority of plants that are grown in our homes and gardens.
SSVL Technology
Solid State Volumetric Lighting is a new kind of technology that Total Grow has been designing their fixtures with. It provides adequate mixing and blending of light in order to deliver a much more uniformed emission of light that's similar to an incandescent bulb without any shadows or hot spots. Each diode is internalized into a volumetric chamber with suspended phosphor. At the top and bottom of the chamber is a reflective sheen that down-converts the light into secondary wavelengths. This will cause the entire volume to glow and output light in the most efficient way possible.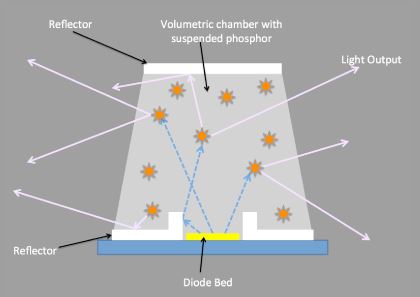 Hanging Height
All plants have different needs during different stages of growth and development. When you're growing something young like seedlings and clones, you're going to want to be gentle on them and give them less light than a plant that's blooming or fruiting. In general, you won't want to hang the Total Grow TG15A any closer than 18 inches. The intense lighting isn't required to be any closer, but you may want to experiment and see what works best for your plants. See how your plants respond and go from there.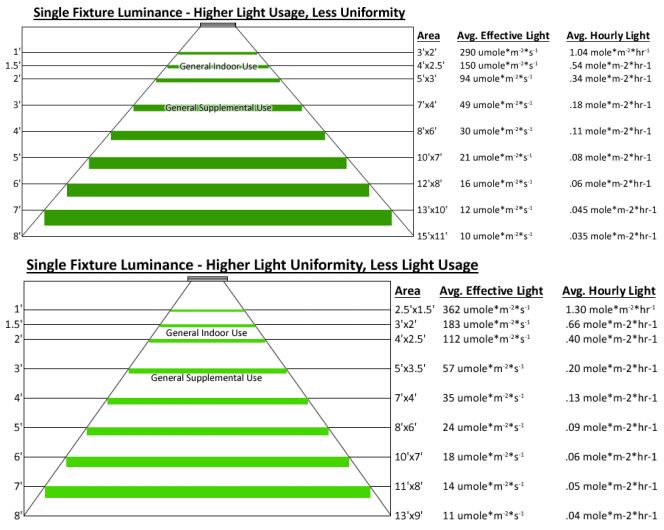 Coverage/Footprint
When investing your hard earned money in a grow light, it's crucial to know how much coverage you're going to get out of it. At a hanging height of 18 inches, the TG15A will cover a 4′ x 2.5′ footprint, adequate for both vegging and blooming plants. Above you can see a diagram that Total Grow put together that shows the different umole readings at different heights.
Installation
Getting started with the Total Grow LED Fixture is easy and pain-free. First you're going to want to carefully remove all of the contents from the shipping box. Then, take a close look at the included insruction manual and make sure you read and understand all of the safety warnings before putting the fixture to use. It's good to have a clear understanding of what to do and what not to do with your new LED.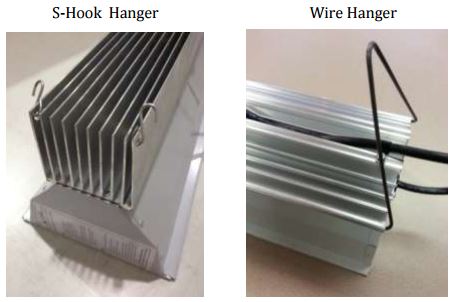 When you're ready to hang it, you'll have two options. There's an S-Hook Hanger and a Wire Hanger – both allow easy hanging, just make sure that whatever you're hanging it from can handle at least 80 lbs. of weight. After you've hung it up, you'll need to connect the power source.
If your fixture came included with a power cord, simply plug it into any grounded outlet. If you purchased the fixture without a power cord, you'll need a cord strain relief to wire it to your conduit junction box. Don't worry though, this isn't usually necessary because we recommend just buying the fixture that already has a 110/115v plug wired with it.
Maintenance
One of the nicest things about the Total Grow 155W LED Fixture is that there's virtually no maintenance required. Just keep the reflector and lenses clean with a damp cloth, and make sure the heat sink stays free of dust and debris. We recommend using a microfiber rag or a can of air to gently blow any particles out of the way.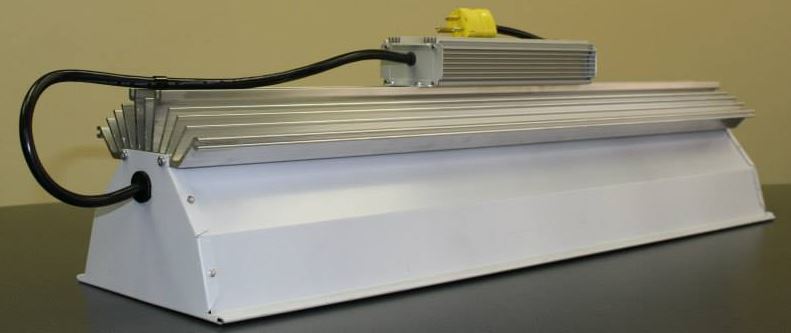 This fixture is rated to run for 40,000 hours without the need of anything. It contains no user serviceable parts and no bulbs, so please don't attempt to do any repairs yourself if you happen to have any issues with it in the future. Just contact the original seller you purchased it from, or simply contact Total Grow and they'll take care of you.
Very Quiet – No Moving Parts
One thing that's really nice about the Total Grow TG15A LED Fixture is it's design. It's designed in such a way to incorporate no moving parts which makes for much quieter operation. There aren't any fans since all of the cooling is done through the massive heat sink that's incorporated into the design. The finned metal pulls heat away from the light and dissipates it in a matter that's incredibly efficient.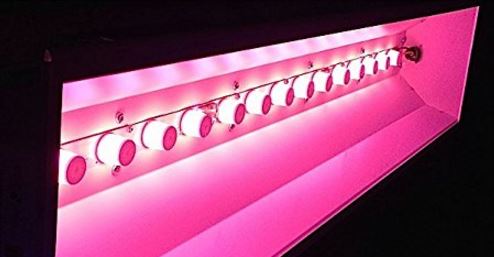 UL Listed
It meets all of the applicable safety standards that are set by the UL. Total Grow designed the light to be in compliance with UL standards and went through all of the requirements to make sure that this fixture is safe and reliable.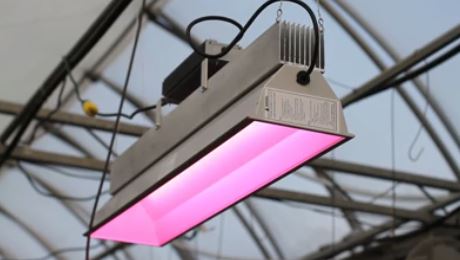 Overall Thoughts
Total Grow has done something really special with their TG15A (SSVL) 155W LED Fixture. It's packed full of advanced features like the revolutionary Solid State Volumetric Lighting Technology and equipped with a fantastic spectrum that's ideal for healthy plants and huge harvests. Additionally, it's priced at just $599 which is a great price for a quality fixture that covers 4′ x 2.5′ of area.