Optic Vero 29 LED Grow Light Review
Lighting is vital when growing your plants. It's one of the ways by which they feed and develop, and without the means for photosynthesis, any and all plants would simply die out.
Needless to say, in order to ensure a good life for your plants, you will need a strong, yet reliable lighting source that will not release a lot of heat, but provide the suitable amount of light for any indoor grow.

With a full light spectrum from 400nm to 800nm, BridgeLux Vero 29 chips, Meanwell drivers, and a 5 year LED chip warranty, the Optic Vero 29 LED Grow Light Panel provides everything plants need for massive and quick growth through both vegetative and flowering phases.
Features
The Vero 29 features a full light spectrum from 400nm to 800nm, that is specifically designed and calculated in order to maximize plant growth. Though powerful, it still remains flexible and adaptable enough to allow the grower to grow a variety of plants without being pigeonholed into a specific bracket.
Equipped with a 93% Efficient MeanWell power supply. This power supply maximizes the amount of electrical energy used, while lowering the actual consumption off of the electrical grid. This makes it a more cost-effective to own, maintain and use.
The Vero 29 is built with BridgeLux Vero 29 LED chips. These chips maximize the overall performance and adaptability of the Vero 29, while at the same time lowering the energy consumption and keeping an optimal lighting spectrum.
A customizable light spectrum. Because of the Bridgelux Vero 29 LED chips, the Vero 29 has a fully customizable light spectrum which allows the grower to fully customize the lighting and provide the absolute optimal lighting for a specific plant.
Thermally isolated solder pads, meaning that the LEDs are thermally isolated from all other components, thus preventing overheating, excessive evaporation, and plant death. Furthermore, should one of the light modules cease to function, the remaining light modules continue to work at full capacity.
2 and 3 SDCM color control for 2700K-400K CCT which allows the user to set up and tweak the actual color of the light, thus providing the plants being grown to maximize their level of photosynthesis.
Radial die pattern for improved lumen density as well as lowered internal reflection and concentrated exterior reflection, thus spreading the light evenly throughout the covered area.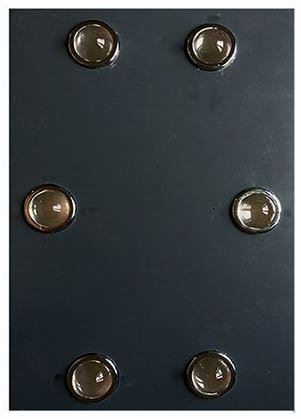 Pros
A 5 year warranty – More or less self-explanatory, the grower that purchases it is covered for a period of 5 years in case something malfunctions. It should also be specified that this warranty also covers the chips, the diodes, the software, and even the radial die.
Provides broad application coverage for both interior and exterior lighting, being able to work in most grow boxes and grow rooms, provided that the environment is adequately sealed.
Enhanced ease of use – The Optic Vero 29 is a rather complicated and sophisticated apparatus, however in order to be used by anyone that is not a specialist in the field it has been simplified. This allows even a beginning grower to use without sacrificing the quality of the lighting provided, nor the area of effect.
High quality true color reproduction allows the grower to accurately tweak and optimize the color of the light to suit a specific plant or groups of plants.
The Optic Vero 29 grow offers a reliable and dependable lighting solution for you hydroponic crops.
Has a good ventilation system on the back, allowing the hot air that build up as a result of usage to be safely ventilated, away from the plants and the hydroponic growing habitat.
If an LED burns out, the others will still work fine until the replacement arrives.
LEDs are covered by special lenses designed like a magnifying glass to enhance the lighting area and overall coverage.
Cons
It has some rather strict depositing conditions. Because of the technology that this lighting solution benefits from, and the LED fixtures, the grower has to be extra careful when depositing it if he / she does not require it for the time being.
Bulky and difficult to fit and place inside smaller more restrictive grow boxes.
Has the potential of doing more harm than good if it is not set up and calibrated correctly.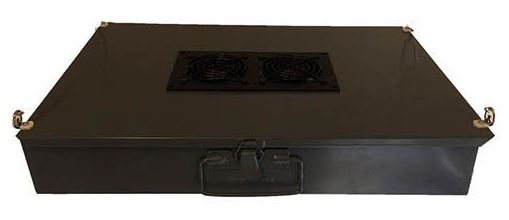 Conclusion
LED panels are the smart choice for indoor garden lighting. They have been proven to provide generous results, with little to no risk, danger, hazard or accidents along the way. That being said, the Optic Vero 29 is a step up above other similar models, and an interesting lead in the LED lighting technology evolution.
If you are looking towards the Optic Vero 29 LED Grow Light for your hydroponic or indoor growing setup, then you are definitely looking into the right lamp, especially if you're looking for highly customizable, easy to adjust and adapt lighting with very little energy consumption for low energy consumption.