Intelligent Light Source Pro Series 72 LED Grow Light Review
|
When growing indoors with LED, it's important to provide your garden with the essential conditions that make for optimal plant growth. One of the best ways to do this is to invest in a high quality LED grow light that's pre-built with all of the essential elements that you need. One of the latest to hit the market, the Intelligent Light Source Pro Series 72 is an LED grow light that provides a wealth of configuration options thanks to it's fully customizable spectrum with programmable adjustments.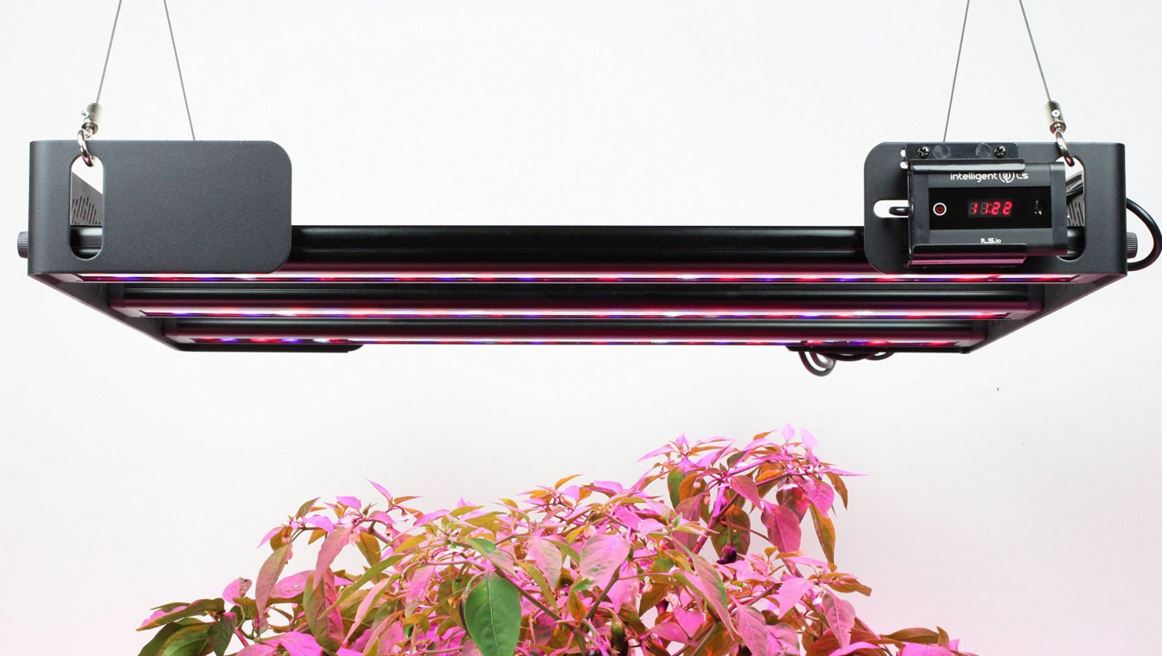 To put it simply, there's a lot of great things going for this light – it seems to have everything a small to medium scale grower would need to sufficiently take any healthy plant from seed to harvest. We recently got out hands on one of these fixtures and were quite impressed with the amount of value it had to offer, considering it's currently priced at a heavy discount.
IR Remote Control – Basic Configuration
One of the first things that become apparent with the ILS Pro 72 is the amount of programmable customization it offered. With an included remote control, you can manually adjust the settings without having to reach over your garden. Simply point and click the remote as needed. When you first unbox, you'll need to remove the small plastic tab on the remote to power it up for the first time. Once the remote is on and the fixture is plugged in, you'll need to set the current time. Note that the controller operates with a 24 hour clock, so do keep that in mind.
First, push the "Set Clock" button on the top of the IR controller. It will then begin to flash. Using the hour and minute buttons, adjust the light to the current time. Then press "Enter". Next, you'll need to set the "On" time to dictate when the light turns on. Press the "On Time" button and it will begin to flash. Once set, press enter, and do the same configuration for the "Off Time" as needed. Once these settings are set, it's time to move onto selecting your pre-customized spectrum.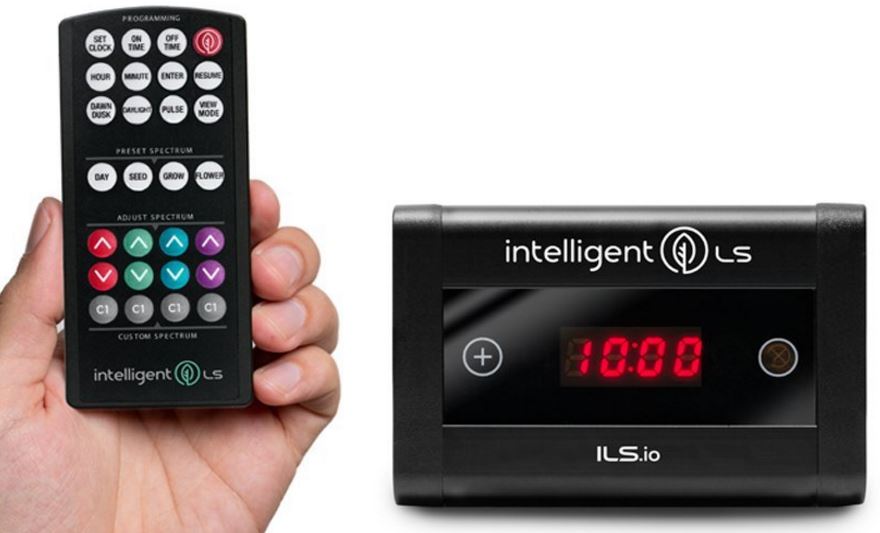 By factory default, the IR controller is set to the "Day Spectrum". For configuration purposes, you can set the spectrum to whichever one of the four spectrums that are included – the day spectrum, seed spectrum, grow spectrum, or flower spectrum. To do this, simply press the appropriate button you'd like to set. As an example, we'll set it to the "Grow Spectrum" so you'll need to press "Grow". At this time, the indicator screen on the IR controller will show four red dashed lines. This indicates that it's not in custom controller mode. Next, press and hold the "daylight" button for five seconds. When you've done that, the light will flash rapidly for a couple seconds to give you a clear indication that the settings have been updated and saved. Lastly, exit the programming mode by selecting the "resume" button. The current time will now be displayed on the controller.
Easy To Use
Right from unboxing, the Intelligent Light Source Pro Series 72 is ready to use. Just plug it in and you'll be growing in a matter of seconds. Everything that's needed is included, even a set of adjustable hangers that make installation a piece of cake. There's no need to buy any addition accessories since the timer and core functionality are all built into the IR controller, and completely adjustable from the distance with the use of the remote control.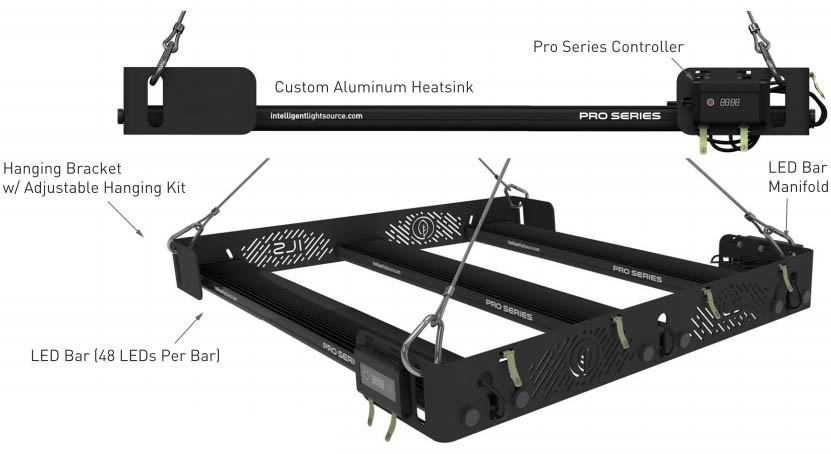 Powerful Coverage
With 144 individual diodes covering 3 seperate LED bars, this fixture offers plenty of coverage for a 3 foot by 3 foot growing area. Each bar draws a total of 50 watts, so the diodes are never over driven to exceed their capacity. In fact, they are under powered to boost longevity and provide countless days of successful growing. Power consumption is around 150 watts from the wall, although it's sometimes advertised as 260 watts, since the sum of max wattage of the diodes is right around this number.
With each diode there's a high output 60 degree lens to help spread the light in an even manner and make for uniform coverage throughout the canopy of your garden. Whether you're growing tomatoes, herbs, or peppers, an even spread of light will make for a healthy crop without any annoying hot spots.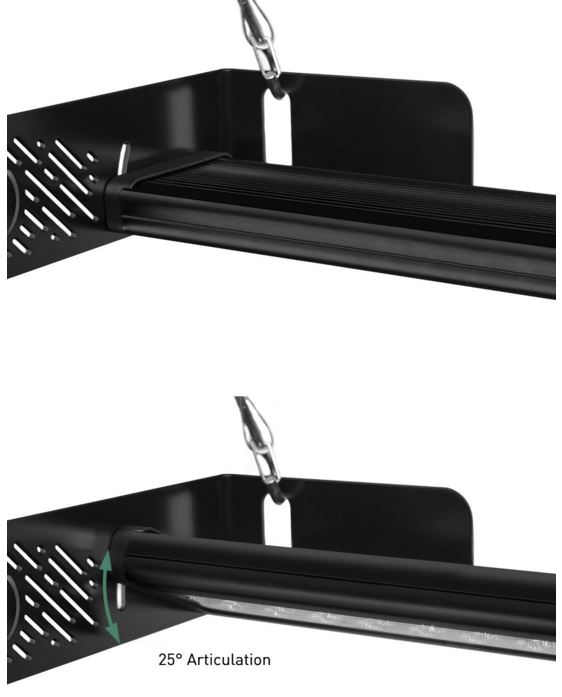 Ultra Quiet, Sufficiently Cooled
One of the most favorite aspects about this grow light that stand above many others is it's ability to be cooled without the use of any moving parts. No more will you need to deal with annoying or loud spinning fans. The architecture of this fixture is designed in a solid state manner and comprised of a variety of aluminum heat sinks to keep everything running under the recommended temperature conditions. With a cooling platform of this structure, you can expect a much quieter experience that is virtually silent by all recognition.
IP65 Rated
Since the ILS Pro Series 72 is likely to be operated in humid or damp environments, they've made sure and complied with all of the IP65 standards. This means that it can sufficiently operate in damp or wet environments without any repercussions or equipment failure. Inside of a grow room or tent can be a very humid place. Since this fixture is IP65 rated, you never need to worry about foliar feeding or misting your garden with side effects to your grow light.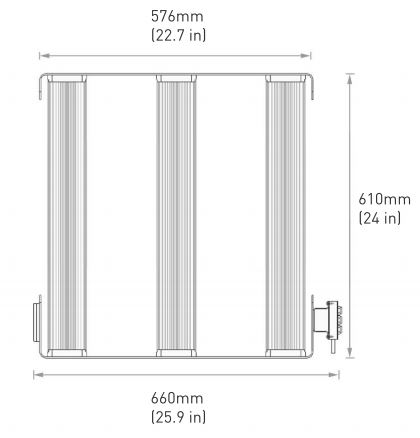 Size and Weight Specifications
Height: 80mm (3.2in)
Width: 576mm (22.7in)
Length: 610mm (24in)
LED Bar Weight: 1.6kg (3.5lb)
Total Unit Weight: 6.2kg (13.6lb)
Material: Aluminum
Electrical Specifications
Input: 100-240VAC
Frequency: 50/60Hz
Power Consumption: 150 Watts
Output: Max 24VDC
Meanwell Driver – IP67 Rated, CE Approved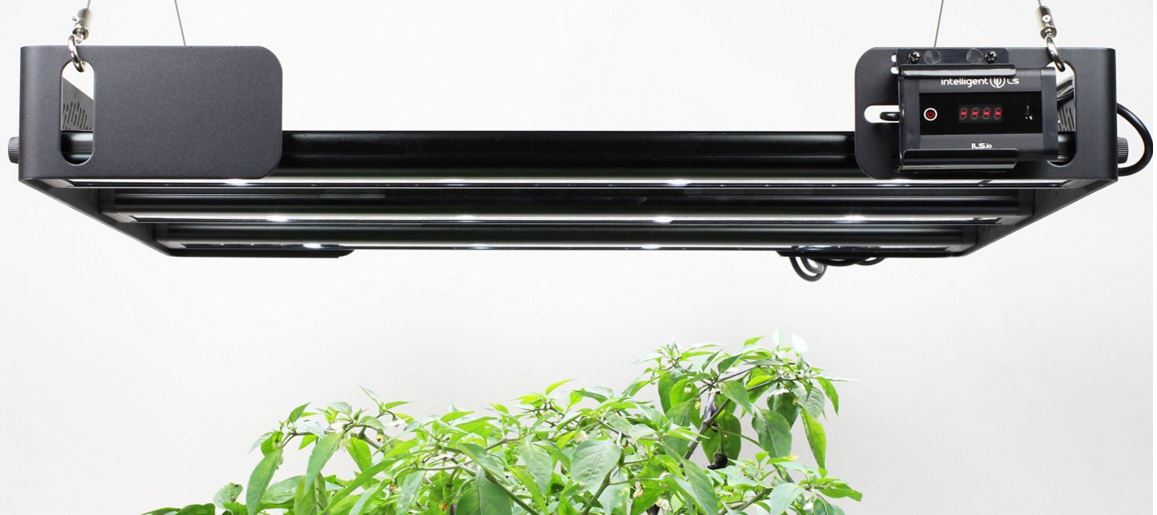 Final Thoughts
The Intelligent Light Source Pro Series 72 LED Grow Light is the most inexpensive fixture that we've seen with an IR controller and remote included. There's no doubt that it performs exceedingly well right out of the box, with little configuration required. With all the appropriate spectrum options for both seedlings, vegging, and blooming, it has the ability to take any garden from seed to harvest in any 3 foot by 3 foot area.
Included is a 2 year limited warranty and a 5 year driver warranty to give you the peace of mind you need to make it an investment for several years to come. With lower utility bills, zero maintenance, and quiet operation, there's really not much to complain about when it comes to the ILS Pro Series 72. Overall, it's packed with everything your plants need for quality harvests without any hiccups.