Eonstar 1200w Full Spectrum LED Grow Light Matrix SP1200 Review
|
If you're interested in growing indoors and producing the finest medicine, herbs, fruits, and veggies, it's very important to invest in the right lighting setup. Insufficient plant growth has been a major downfall for a number of growers who have tried LED growing in the past.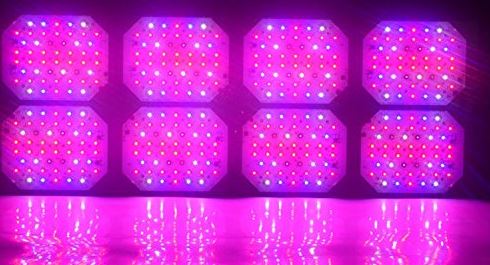 Eonstar is a company that has a clear mission to protect and serve the environment with energy-efficient LED lighting. They have been quite successful in meeting the needs and expectations of professional and hobby growers thus far. After years of innovation, Eonstar has recently released the Eonstar 1200w Full Spectrum LED Grow Light Matrix SP1200, which is fully able to grow amazing vegetative and flowering growth. Let's take a closer look to see what it has to offer.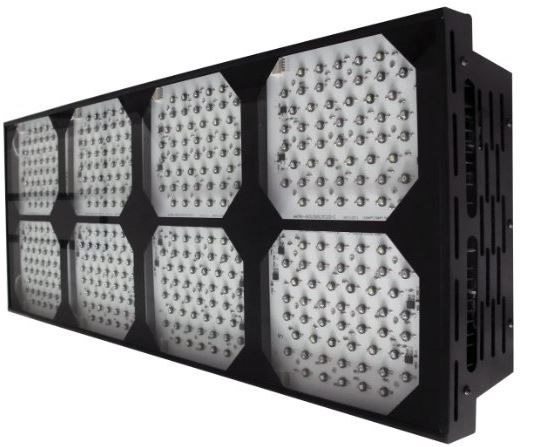 Features
Brushed aluminum casing, which is a completely new feature among related products in the current markets. The casing makes it light-weight, rust and corrosion-free, and it can distribute heat evenly throughout.
Able to emit a full color spectrum from 410nm – 730nm and 6000K. To bring out the most needed spectrum for plants, 12000K white light is used.
Can be controlled by the use of a remote and also by wireless controllers, thus one can control the lights from as close or as far away as you wish.
Compatible with the Flower&VEG&UV mode along with DIY mode. The lights can be manually dimmed at any point.
Supplied with one of the most advanced controlling systems on the market and has slots for 4 LED channels, 5 modes, and, not to forget, the 8 settable time points.
The body is designed by utilizing the daisy-chain module system, which means that 250 units can be controlled simultaneously with a single controller.
Multiple bands which are evenly distributed in four different channels with blue, red, dark red, white, and ultra-violet blend. By utilizing the controller, the modularized design can be dimmed as much or as little as you prefer.
Built in MeanWell driver supply that ensures constant and long-term operation of the bright lights, which guarantees proper plant growth.

Pros

As stated above, the body is designed in such a way that it does not corrode or rust at all despite the weather or humidity condition it is in.
Weighs less than 16 kg and can be carried (with some effort) or pulled along on trolleys.
Has a lifespan of 50,000 hours (equivalent to more than 5.5 years) of continuous use.
The wireless-compatible controller allows its users full control of the lights from any distance away.
Intelligent controlled fans that are activated by abrupt changes in temperature.
Growers are always annoyed by the noise made by similar products, but they will be glad to know that the SP1200 makes very little noise even in full power.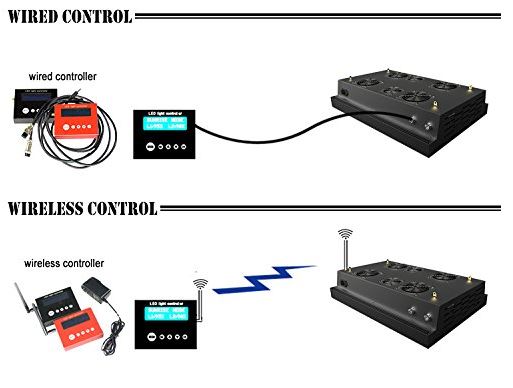 Cons
Despite the innovation that the SP1200 brings to the market, it still has some caveats that are still being worked and improved on by Eonstar:
These LED panels are quite expensive and are priced around $1900 each. If ordered online, you will save on sales tax, but shipping may add an additional $100 or more depending on your location.
The wireless remote controller mentioned above needs to be purchased separately.
It requires high energy consumption to stay on, which may result in a high electricity bill. But still, much lower than HID.
The plants may be damaged if the device is at a lower than the safe 24 inches height away from it. It is recommended to maintain the distance of at least 30 inches and lift the lights regularly, if the plants grow upwards.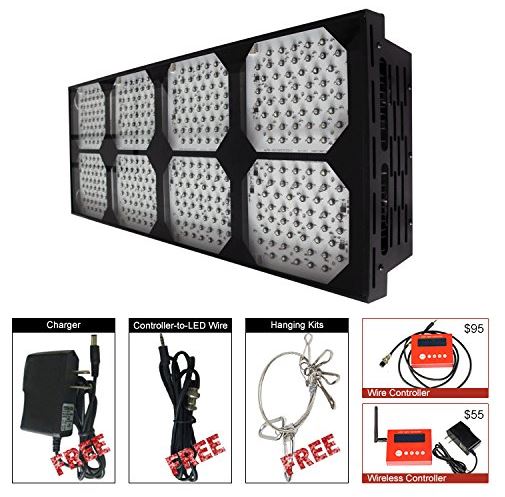 Conclusion
Based on this whole review, it is evident that the advantages greatly overpower the disadvantages. The price may be a steep factor, but it's a small sum to pay for attaining one of the latest and greates LED panels currently on the market. By offering a 1 year warranty, Eonstar is encouraging people to try it out and see what it can offer. If you're in the horticulture business, utilizing the Eonstar 1200w Full Spectrum LED Grow Light (Matrix SP1200) to its full potential not only makes growing more efficient, but it also helps keep the growing environment happier and much less noisy.