Aroccom 400w Reflector Design LED Grow Light Review
|
Since the technology with LED growing seems to be improving as it gets cheaper, it's only natural that we're seeing new panels come out on the market with lower price tags and better specifications. One of the newest that was recently released is the Aroccom 400w Reflector Design LED Grow Light. It's only been out for a week or two, but we finally had the chance to examine it and see what it's all about. Comprised with a variety of useful features, it seems to have what it takes to grow a serious indoor garden.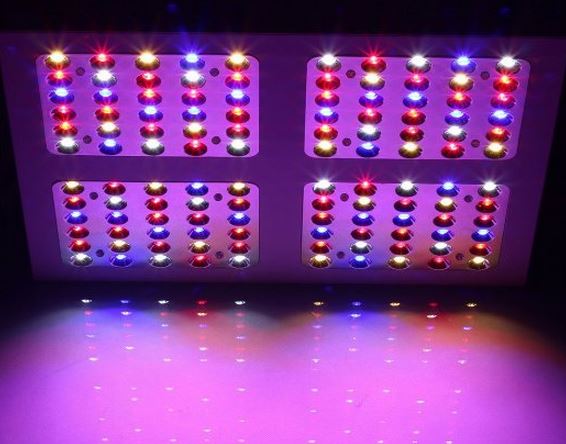 Diode Arrangement
We've seen other similar panels that look very closely to the Aroccom LED panel. It has a "reflector design" that blends a mixture of both 3 and 5 watt diodes. To be exact, there are 100 3w and 20 5w diodes, making a total of 120 individual leds in a square grid pattern. This design gives it an even amount of coverage for a garden that's approximately 3 ft x 3ft in size. In this space, Aroccom say's that you can grow up to 9 plants, but that totally depends on the individual size of each plant, so keep that in mind when looking at their recommendations. Their choice in diodes is Bridgelux. Bridgelux is a decent manufacturer, but not the best out there. If you're looking for the absolute best, look for ones that are made by Cree, but be ready to pay a steep price because they don't come cheap.
Power Consumption
Although The Aroccom 400w panel is sold as a "400 watt grow light", that's really not the actual wattage it uses from the wall. In fact, the actual power consumption is around 195 watts, give or take. If it were driven to it's full capacity, it wouldn't last very long. Since the diodes are never powered to their full ability, it adds a massive amount of increased longevity/lifespan.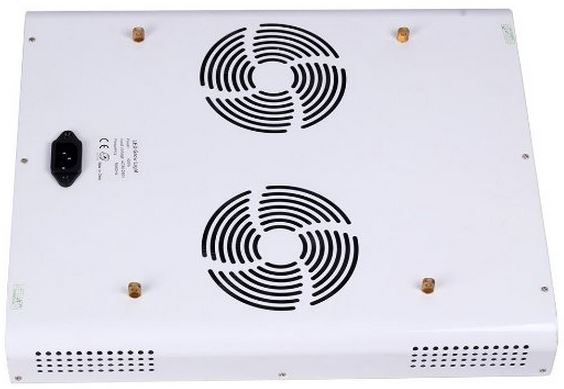 Size
Measuring 15 x 12.6 x 2 inches, it's standard in size – not the smallest, but not the largest panel we've ever seen. We'd say it's a good size since it only weighs a few pounds. Sold with a hanging kit, you can easily suspend it from a ceiling or inside a grow tent for easy installation.
Spectrum
With a blended spectrum of Red ( 620-630nm / 650-660nm ), Blue ( 430-440nm / 450-460nm ), and White ( 3000-4000K / 6000-9000K ) you're assured that the proper wavelengths of light are always available to your garden. The light comes off as a bit purple, but this is totally normal since it's what the plants want. Proper photosynthesis can be achieved through the right spectrum and a delicate balance of each kind of light, if you're missing a spectrum, your end results and yields simply won't suffice.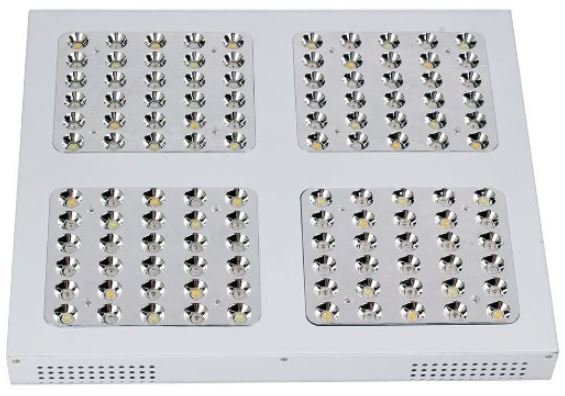 Affordable
Priced at around $170, the Aroccom 400w Reflector Design LED Grow Light is a bargain. When most LED panels are listed cheap, it can be a giveaway that they're simply not up to par. That's a typical line you'll hear from many veteran LED growers, but as more technology comes out and becomes increasingly less expensive, we're seeing bargain-priced panels that do the job just fine. Could this be the case with this panel? We'll see in time, but so far there's a few good reviews on Amazon that we've seen published.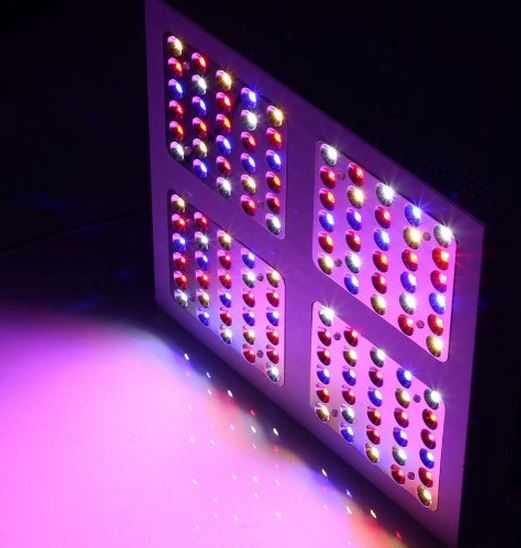 Cooling
Internally, there's an array of aluminum PCBs that keep the diodes operating at the proper temperature. Along with this, there are two large quasi-mute fans that provide a continuous breeze of air to keep everything nice and cool. Because of this cooling arrangement, you can expect this panel to operate and function up to 70 percent cooler than your standard 400 watt metal halide or high pressure sodium lamp. Additionally, you don't need to invest in a cool tube or expensive air conditioning, as long as you have proper intake and a constant exchange of airflow in your growing environment.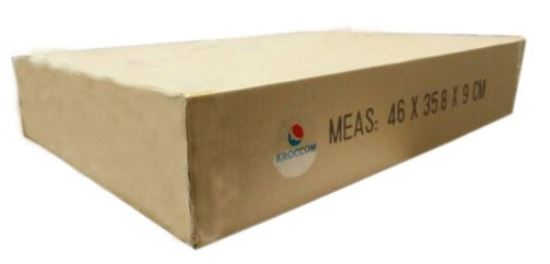 Warranty
It's a good sign and very nice to see that this grow light comes included with a generous 12 month or 1 year warranty period. In fact, they state that they stand by long after you receive the light for any customer support and questions that you may have. They are easily contacted via phone, email, or through Amazon.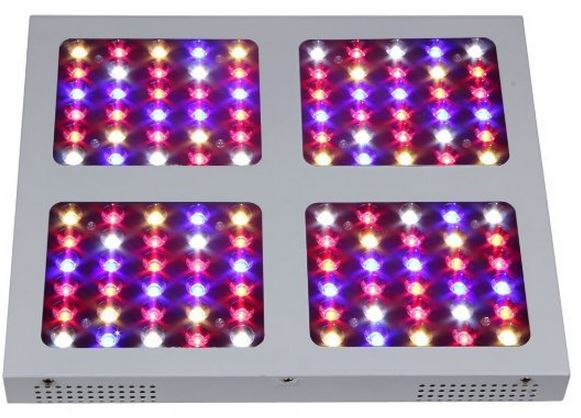 Overall Thoughts
Although we have to admit that there's nothing revolutionary or godlike about the Aroccom 400w Reflector Design LED Grow Light, it's a great choice if you don't want to spend a lot, but you still want adequate and impressive lighting for a 3 foot by 3 foot area. Since it uses under 200 watts of energy, and is equipped with a great warranty, there's really no wrong in going with it as an investment. Even if it were to fail within the first year, it's completely covered and built to last.