Apollo Horticulture GL45LED 135W LED Grow Light Review
|
Chances are you've been considering the Apollo Horticulture GL45LED because you're looking to invest in a LED grow light and it's a bit hard trying to decide which one to go for. The whole process of purchasing LED lights can seem tedious at first and this is because the size of the plants is going to vary and so will the grow area for different people. So what is this Apollo light good for?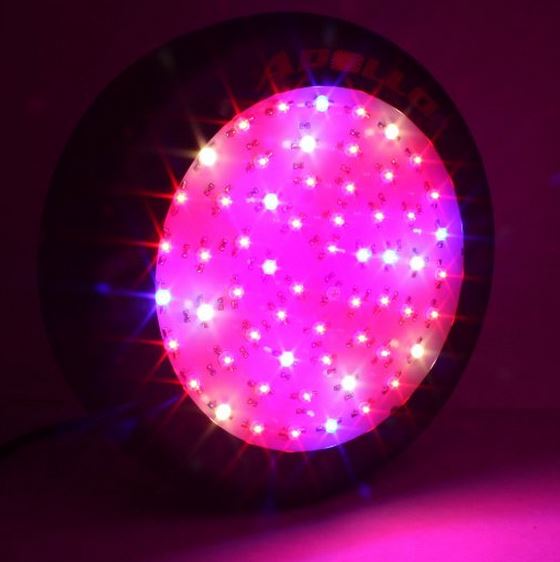 It doesn't take long to figure out you'll need sufficient lightning to ensure your plant grows optimally/the way it's supposed to. One of the main advantages we noticed Apollo lights have in contrast to similar LED lights is how easy they are to set up. If you're a beginner you'll appreciate this because you'll have more time to focus on growing your plants instead of having to mess around with the technical stuff.
Some of regular benefits like not needing ballasts and saving on energy are included and you'll usually be able to plant it closer to the canopy than you would. We haven't tested this out for obvious reasons but the company claims the GL45LED will last at least 50,000 hours (almost 6 years) and the official warranty has you covered for 2 years. You can pretty much use this light for everything from hydroponic systems to mid-sized grow tents.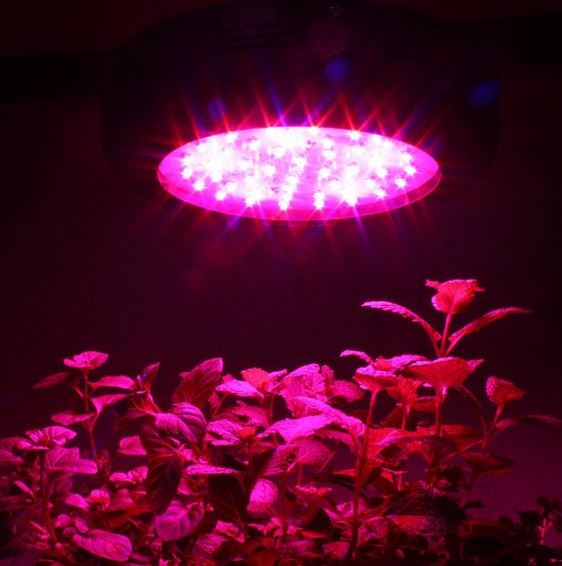 Assuming you're a first time grower and you want to make sure the Apollo Horticulture GL45LED 135W LED Grow Light will fit inside you environment, all you need to know is that its diameter is 10.5 inches and it's made out of stainless steel. It feels sturdy and consumes 90 watts. The light itself will cover around 5 sq ft. for the vegetative stage and later this goes down to 4 sq ft. for the flowering stage. The view angle is 120° and you can adjust the humidity from 0 to 95%.
Apollo Horticulture GL45LED Technical Summary:
Diameter: 10.5 inches. Total coverage area: 4 sq ft.
Average expected lifespan of nearly 6 years.
Light spectrum: 460nm, 610nm, 630, 730nm.
Inside The Neat Package
You'll find the GL45LED, one power cord, one set of hanging clips and an instruction manual.
What Are People Saying?
Most of the feedback concerning the light is positive and this is because it's super bright. One noteworthy fact is that it's perfect for beginners because it feels compact and doesn't have a steep learning curve. Keep in mind this is a very bright light and even if you plan on using it for extended periods of time such as 15-20 hours on a daily basis, your plants will love the light.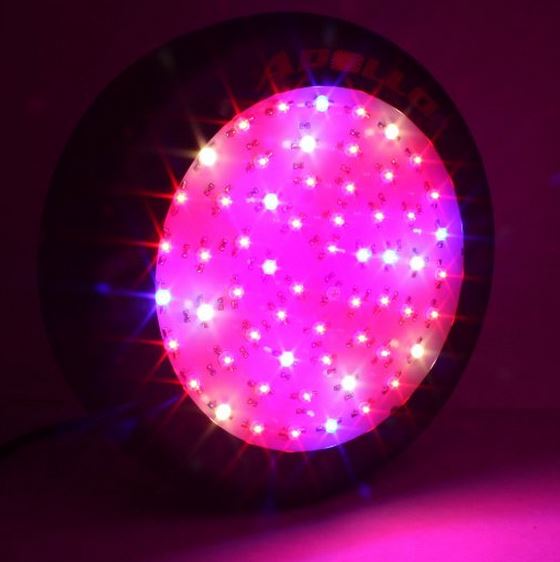 You can obviously grow more than a single plant with it but if you think your plants will get bigger and you need more than 2×2 ft. you should consider picking up more than one to ensure maximum growth. The growth process is very colorful and it actually feels like this light was built to last. As long as you make sure you're keeping it close to the canopy, it's a walk in the park and all you do is wait it out.
Any Downsides?
One downside most people pointed out is that the hanging wires look like they're weak but the look is misleading. There's a low chance you'll run into some problems using this light (compared to similar LED lights) and it comes with a 2 year warranty.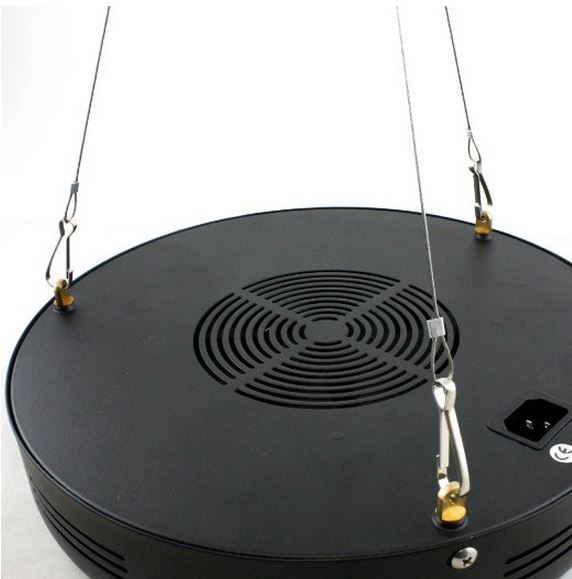 When it comes to sound, it's worth mentioning the GL45LED cooling fan is not very loud but also not quiet enough to the point where we wouldn't recommend using it in a bedroom or a place people are trying to get some rest. Heat production is surprisingly low and occasionally it gets warm but never hot.
Final Thoughts
The design/shape certainly makes the Apollo Horticulture GL45LED 135W LED Grow Light stand out and it gets the job done, especially compared to lights within the price range. You can expect a steady growth for your plants, precise coverage and reduced electric bills. Compared to HID bulbs the heat levels are surprisingly low, it's one of the easiest lights to set up as a beginner and an awesome light overall for small scale growing. With it's the low wattage it's actually impressive seeing the final product produce great results, and well worth the money.