Advanced Platinum Series P1200 1200w Review
|
The Advanced Platinum Series P1200 LED grow light was designed to replace approximately 1400 watts of HPS grow light power, saving you power as it only consumes 858 watts. The good thing is that it still provides 100% of usable light to the plants, maximizing their photosynthetic response. This grow light is successful mostly because it combines 11 different bands of light spectrum from the UV to the upper IR. As a result, it gives the plants the well adjusted spectrum that they require to grow healthy.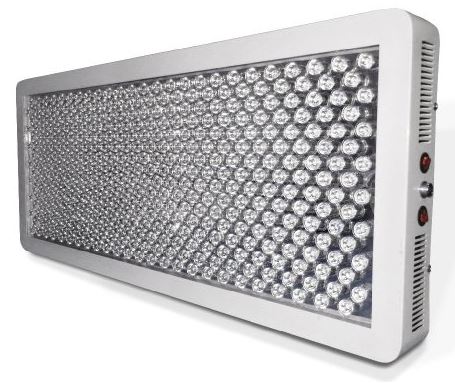 This fine tuned spectrum, when combined with 90-degree secondary focusing lenses, separates these 3-watt LEDs from the other grow lights on the market today. It sets itself above the competition. The P1200 model provides the plants the ideal color blend between the modern LED lights and the traditional HID lights.
As a part of the Advanced Platinum Series LED lights, the P1200 also provides dual Veg and Flower spectrum. This enables the grower light to give both flowering and non-flowering plants/vegetables the exact amount of light that they need, as if they are grown outdoors and not in a greenhouse. It increases their potency to give you a harvest that you've dreamed of.
Key Features
High quality 11-band spectrum
High output 3-watt LED bulbs
60 degree primary focusing lens
90-degree secondary focusing lens
6' x 6' of coverage area and 18" in height, making it ideal for compact areas or in greenhouses with multiple units for uniform lighting coverage
Dual spectrum, switching between Veg and Flower modes
8x high speed fans with quiet operation
Aluminum cooling heat sink
3-year warranty
90-day satisfaction guarantee
8" to 48" distance of lights from plants, based on the type of plants
Power consumption: 379 watts Grow or 758 watts Bloom
400 3-watt LED chips
AC 85-260V voltage, with international plugs available
Weighs 45 pounds
Measures in at 36" x 19" x 3"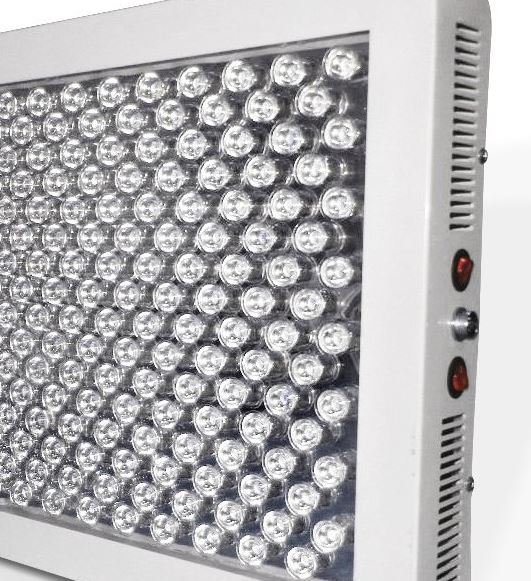 Pros
According to the Amazon reviews, the focus of this P1200 model from the Advanced Platinum Series is excellent, especially if you take into account its precisely targeted spectrum options. The combination makes the lighting of the plants as efficiently as possible and is possibly one of the most efficient in the market when PAR on leaves per watt is computed. Given its price, the grow light's hardware is worth it. In fact, it's considerably cheaper given the light's extraordinarily long lifespan.
Even large growers will likely appreciate the benefits that the P1200 can give them and their plants. It was obviously made with a rigorous and modular engineering design. It can even daisy chain power. When you think of the sales team, you can expect to get great service.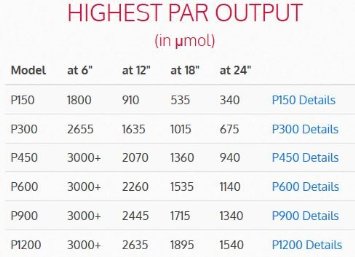 Cons
Like with any other products, there are bound to be drawbacks. With the P1200, growers who thought that they already have a firm grip of what plant nutrients, spacing, water, and other growing requirements might be a bit disappointed since this grow light has high PAR changes and low heat signature. These factors significantly change the equation.
Final Recommendations
If the Advanced Platinum Series P1200 LED Grow Light is rated 1 to 5, 5 being the highest, it will still be a 5. It's ideal for commercial scale growing, but not ideal for home gardens and small-scale growing since it may require more space than you have available for growing indoors.